Megan Fox Hot In GQ Magazine July 2009
Megan Fox's recently been quoted as saying that she is bisexual, that she feels she doesn't get plum Hollywood roles because she's too good-looking, and that "actors are like prostitutes."
Now she's jumping on the marijuana-legalization bandwagon.
She tells Britain's GQ Magazine,
""I can't tell you how much bull(feces) I've been through because I will openly say that I smoke weed. People look at it like it's this crazy, hippy, (jacked)-up thing to do. And it's not. I hope they legalize it.

"And when they do, I'll be the first person in line to buy my pack of joints."
Megan Fox GQ Magazine July 2009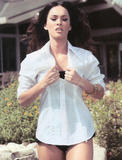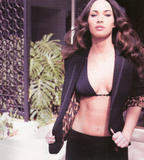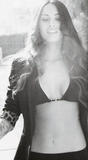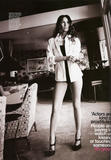 Labels: GQ Magazine, Megan Fox