Victoria Beckham - Elle magazine January 2008
Covering next year's first issue of Elle magazine, Victoria Beckham shares her design career, pre-posh youth, her story with husband David Beckham and her lifestyle.
Victoria Beckham, featured on the cover of the January issue of Elle magazine, has revealed her unconfidence from the bottom of her heart. "It became very obvious from the start," the 33-year-old Posh Spice says, "that I was never going to be the best singer or the best dancer or the best actress. I was never a 'natural.' You know, I've never been that good at anything, to be completely honest."
Victoria Beckham covers Elle magazine January 2008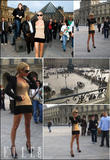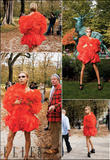 Labels: Elle Magazine, Victoria Beckham